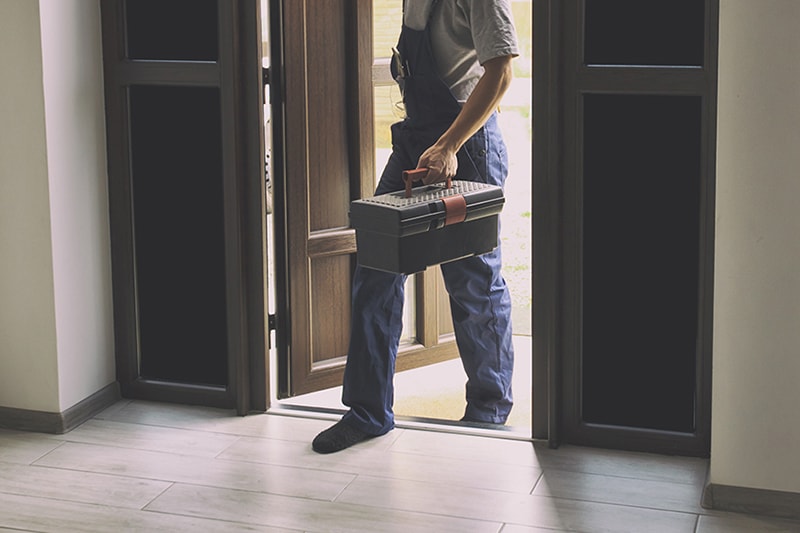 Chilly weather is upon us here in Northern Ohio.
Sweater days and parka nights will become the norm next month in Brunswick, and fall temperatures will have nowhere to go but downhill.
Will you be prepared for the frosty slide into winter? When you switch your heating, ventilation, and air conditioning (HVAC) thermostat to heat, your furnace or heat pump should be clean, inspected, and ready to operate at peak performance for the next several months.
Preventative maintenance is the only way to prepare your heating system to work safely and efficiently through winter.
At Gene's Refrigeration, Heating & Cooling, Plumbing & Electric, we believe the best time for a tune-up is early fall before you use your furnace or heat pump daily. Here is why:
System Safety
This is a prime reason for inspecting your heating system before putting it into service. During a tune-up, our expert technicians inspect components for wear and damage that might jeopardize your well-being. For example, a cracked heat exchanger in your gas furnace could trigger a deadly carbon monoxide (CO) leak.

We inspect the gas line for leaks and ensure safety controls operate correctly. We also check electrical wiring and connections on both furnaces and heat pumps.
Catching Problems Early
Running your heating system when it needs repair or cleaning is risky. Damaged or worn components you could easily swap out now may grow into big, costly problems or even a breakdown in a month or two as your system continues to operate. Fall maintenance ensures all necessary repairs are complete before your furnace or heat pump begins working 24/7.
Better Weather
Fall temperatures will remain in the 70s and 60s over the next month. Expect much lower daytime highs in November and December. Why is this important? We turn off your heat pump or furnace while cleaning or repairing it. Schedule maintenance now for a more comfortable experience during milder weather.
Installation vs. Repair
If maintenance reveals serious problems, you might decide that upgrading makes better financial sense than repairing your aging equipment. Making that decision in the fall gives you time to choose the system you want, order it, and schedule installation before the snow flies. Our pros at Gene's can recommend the best heating equipment for your Ohio home.
Maintenance Saves Money
Scheduling maintenance any time of the year is better than ignoring your heating system, but a fall tune-up is your best option. Maintenance ensures your equipment operates efficiently, helping you save money on utility bills.
The U.S. Department of Energy (DOE) says a well-maintained heat pump uses 10 to 25 percent less energy than a neglected one. The agency points out that you can save up to 30 percent on your energy bill if you maintain and upgrade your heating equipment and insulate and air seal your home.
Sign up for Protection
Fall maintenance is the key to heating system efficiency, safety, and a longer lifespan. Staying on track with HVAC maintenance is easy with Gene's Protection Plan. It offers a 21-point inspection twice annually, discounts on repairs, accessories, priority service, repair guarantees, and more.
We also offer Gene's Furnace Only Protection Plan for gas and oil furnace maintenance. The four-tier program includes the 21-point inspection, discounts, burner cleaning, and testing for efficiency, combustion, and carbon monoxide.
Schedule Maintenance Today
Let our professionals at Gene's Refrigeration, Heating & Cooling, Plumbing & Electric prepare the heating system in your Brunswick, OH, home for winter. You will have peace of mind knowing your furnace or heat pump is in top condition for winter. Call us at 330-238-8441 or request service online.