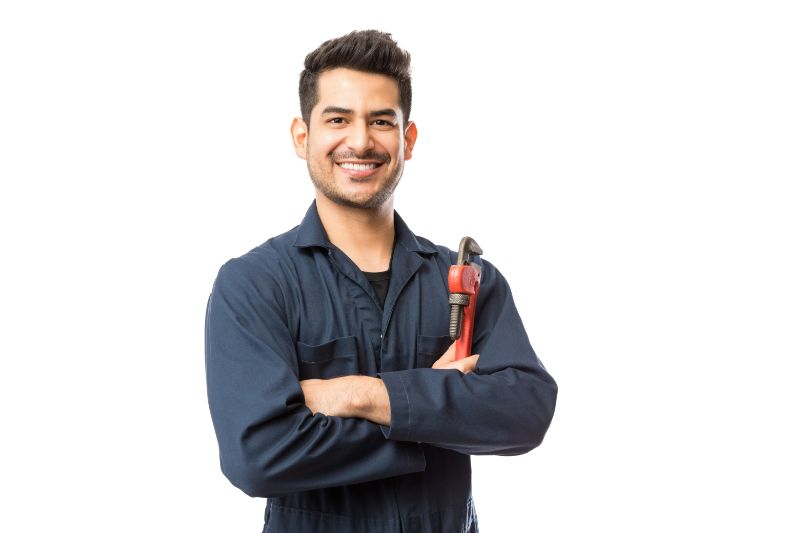 Tree roots poking into sewer lines are a problem we often encounter on the job.
You can try using a tree root killer, but that will not repair any damage caused by the root. Your best bet is to call 330-238-8441 for a professional assessment.
You can count on Gene's Refrigeration, Heating & Cooling & Plumbing to maintain your sewers, water lines, and other plumbing components. We have been your go-to company in Brunswick, OH, for heating, cooling, plumbing, and electrical since 1959.
How Does a Tree Root Damage a Sewer Line?
Trees are wonderful for the streetscape. The U.S. Environmental Protection Agency notes how neighborhood trees can reduce the amount of stormwater runoff and pollutants that reach local waters.
Tree roots are another issue.
A penetrating tree root will gradually expand to fill the entire pipe. This causes obstructions in your sewer line, blocking waste and other materials.
Eventually, the pipe becomes blocked, and the pressure can lead to costly breaks and health concerns.
How to Identify a Tree Root Problem
A sewer line lasts an awfully long time—at least 50 years. Unfortunately, when there is a problem with your line, it is usually hidden from plain view.
So, how do you know when there is a problem with your sewer line? Here are some clues:
A sinkhole forms in your yard: Sinkholes develop from water eroding the soil. A sinkhole typically emits a foul odor and eventually can damage the foundation of your home.
Gurgling sounds from your toilet: Slow-moving water through your drains can form air bubbles, creating a gurgling sound when you flush your toilet.
Slow drains: When water starts to drain slowly, there is usually a problem with your sewer line.
Tree roots gravitate toward sewer lines for nutrients and water. Any tree within 60 feet of a sewer line is a prime candidate for root problems.
Choose Medina's Best Plumbing Company
A blocked sewer line causes problems in many ways. It is a hassle and a possible health hazard. When you have an issue with your sewer or water lines, call us right away.
Gene's Refrigeration, Heating & Cooling & Plumbing is family owned and operated with a team of technicians who can quickly troubleshoot problems and find practical solutions. We offer 24/7 emergency repair services and guarantee our work.
We aim to provide a stress-free, worry-free experience every time you call us.
Protect Your Home and Sewer Line
Removing tree roots from your sewer line might cost a few hundred dollars—but you could spend thousands of dollars to replace the actual sewer line if you ignore the problem.
Prevention is your best solution. Sign up for Gene's Protection Plan and enjoy coverage for your plumbing, heating, cooling, and electrical equipment:
Two 21-Point Inspections: Receive two yearly visits for your heating and cooling systems.
Equipment Repair Discounts: Receive a 20 percent discount on parts.
Repair Warranties: Ranging from 90 days to 2 years, depending on your coverage.
Convenient Monthly Payment Options: Avoid annual fees.
No Overtime Charges: Our team will not rush the job.
And wait, there is more!
We also offer plenty of specials and convenient financing options designed to make life a little easier!
Call Gene's Today to Inspect Your Sewer Line
Don't wait for tree roots to wreak havoc on the sewer line leading to your Brunswick, OH, home! Schedule a plumbing inspection with Gene's Refrigeration, Heating & Cooling & Plumbing today. We can handle it all, from heating and cooling to plumbing and electrical. Call us at 330-238-8441 or request service online.